Sovini/One Vision Housing's (OVH) reckless and extremely cold-hearted attitude to the Ainsdale community and wildlife habitat has brought into question its promises and corporate responsibilities.
Sovini states…
'Throughout the Group we are committed to creating lasting legacies in the communities we serve, be it creating employment opportunities or looking after the environment.'
http://sovini.co.uk/about-us/our-responsibility/
Due to Sovini's irresponsible actions, their lasting legacy in Ainsdale seems to a very negative one, which won't be forgotten by the angry community for many years.   
In order to save the woodlands from Sovini's destructive plan, the community has been forced into mounting 24 hours a day vigil on the wildlife habitat. OVH chain saws gangs have been turned away several times already. The names Sovini and OVH have become dirty words in the area and they ONLY have their own actions to blame for this appalling situation.
One of their drivers was also suspended for verbally abusing protesters at Kitty's Wood.
Abusive Sovini/OVH driver suspended after verbal threat on Kitty's Wood protesters
Sovini's easily dismissed claims to be 'looking after the environment' give us more evidence of the obtuse way they treat their 'corporate responsibilities'.
This is especially true when we consider that they are eager to destroy Kitty's Wood in George Drive, which has been a home to legally-protected, bats, water voles, birds and many other creatures for centuries.
Sefton Council's so-called 'Green Space Strategy' has also been questioned as ecological hypocrisy, following a Bootle – based committee decision to axe the woodlands.
The bogus decision was based on lack of proper information, wholesale dismissal of responsibility to the environment and an ever-eager desire to use available development funding.
So it is not too difficult to question Sovini's lack of attention to detail when we examine these facts.
Was corporate responsibility breached? Will corporate responsibility be breached if OVH keep their terrible promise to destroy Kitty's Wood? 
Of course these are pressing legal questions that will most likely take time to answer and with the assistance of legal experts on corporate law etc.
Sovini are NOT looking after the community and they plan to dismiss the environment was insignificant in George Drive. Such recklessness WILL NOT be tolerated!
No one wanted trouble. Residents, in good faith, met with OVH officials many times and expressed their valid reasons why wrecking the woodlands was not a good idea. OVH paid lip-service to community concerns at first. However, in the end several people came away shaking their heads and saying that the OVH attitude had become fixed in one negative line…
"It's our land and we can do whatever we want with it."
Such insensitive official arrogance was unhelpful and infuriated the entire community. It was at that point that residents realised that their sincere concerns had been totally dismissed. Thus, it was only a question of time until protests were instigated against the rigid Sovini junta.
Sovini: will they finally see sense or continue to bury their head in the sand over Kitty's Wood?
The sensible (and potentially safer) thing for Sovini/OVH to do at this stage would be to work with the community (instead of against it) to establish the woodlands as a safe natural environment for people and wildlife for posterity. The handful of houses proposed for the woodlands site may be created elsewhere. Houses are needs yes, but not on fragile green spaces that benefit the community and wildlife so much.
Such an ill-considered building proposal flies in the face of the Sefton Green Space Strategy. It also brings into serious disrepute Sovini's lofty claim to be responsible to the community and environment.
Sefton Council's Green Space Hypocrisy over Kitty's Wood fiasco
Surely, any councillor with an ounce of common-sense can now see that this committee-based blunder MUST be rectified 'before' more damage is done?
The community that voted in our councillors is now asking questions.
"Where are all the councillors today and why exactly are they not correcting this massive mistake that THEY made?"
"Well – where are they all?"
The socially-disruptive alternative (to a logical withdrawal)  that Sovini's stubborn top brass offer is ecological obliteration of a precious part of Southport's old wooded countryside.
This, along with even more social friction against an incensed community that already views this Bootle-based housing company with growing contempt and sheer disgust.
Sometimes, the existing community (the people who live there) and fragile wildlife habitat (that we all have a duty to protect) MUST be placed 'before' business  profits, ego and the desire for commercial golden awards.
Sovini – your constant failure to listen to the Southport community may be your greatest error!
Contact details below for anyone who wishes to express an opinion to Sovini…
Group Chief Executive: Roy Williams
Roy Williams OVH (part of Sovini Group) CEO,  Total salary 2015/16  £178,065
http://www.insidehousing.co.uk/journals/2016/09/08/l/s/m/Inside-Housing-chief-executives-salary-table.pdf
Social housing chief executives' enormous pay packets are indefensible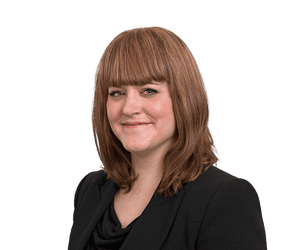 Hannah Fearn
https://www.theguardian.com/housing-network/editors-blog/2014/sep/26/social-housing-executive-pay-salary-indefensible 
Sovini Head Office:
The Sovini Group
Atlantic House
Dunnings Bridge Road
Bootle
Merseyside
L30 4TH
Telephone: 0333 733 1200
Email: info@sovini.co.uk
Website: www.sovini.co.uk
Co Reg No – 08015646
VAT No – 997330871
The fight for justice (and basic common sense) against OVH continues and the mounting support for our campaign to save the woods is humbling.
Petition – ongoing…
Gofundme page set up… every penny counts, to challenge the woodland-wreckers…
Pat Regan © 
Comments
comments